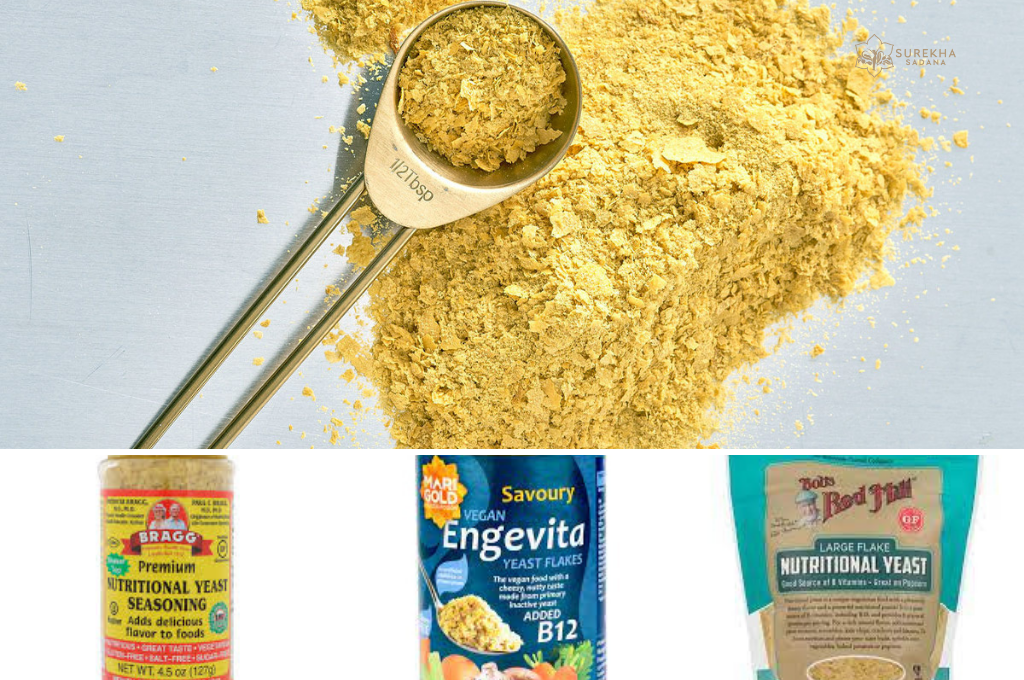 Super easy Dairy-free Parmesan Cheese
Super easy Dairy-free Parmesan Cheese
Ingredients
1/2

cup

unsalted cashews

raw

1/3

cup

hemp hearts/pumpkin seeds

1/4

cup

nutritional yeast

1/4

tbsp

garlic powder

1/2

tbsp

Himalayan salt and black pepper

as per taste
Instructions
Add all the ingredients to a food processor or a powerful blender.

Pulse until well mixed.

*Be careful not to over-blend the mixture, or you'll get a kind of cashew butter instead.

You can serve immediately and enjoy your favorite dishes.

Store the cheese in a sealed container in the fridge, and it will last for months.
Notes
Use-
Use it to make vegan pesto, sprinkle it over a plate of vegan pasta Alfredo and vegan pizza, or add in the soups or sprinkle over the salad, etc.
I switched to a Whole plant-based lifestyle ( vegan) for the last five years and never missed any dairy cheese because dairy-free cheese is much lighter than REAL cheese.
It's delicious and without a load of hormones, preservatives, and additives. 
 It tastes exactly like the REAL version. It's tough to tell the difference. 
Although this cheese doesn't melt, you can sprinkle it over all the savory dishes to turn them nutty, cheesy, and creamy, like pasta, baked food, pizza, salads, etc.
*Quick to make
*Nutty and cheesy flavor
*Gut friendly
*Suitable for the person with IBS & other digestive issues.