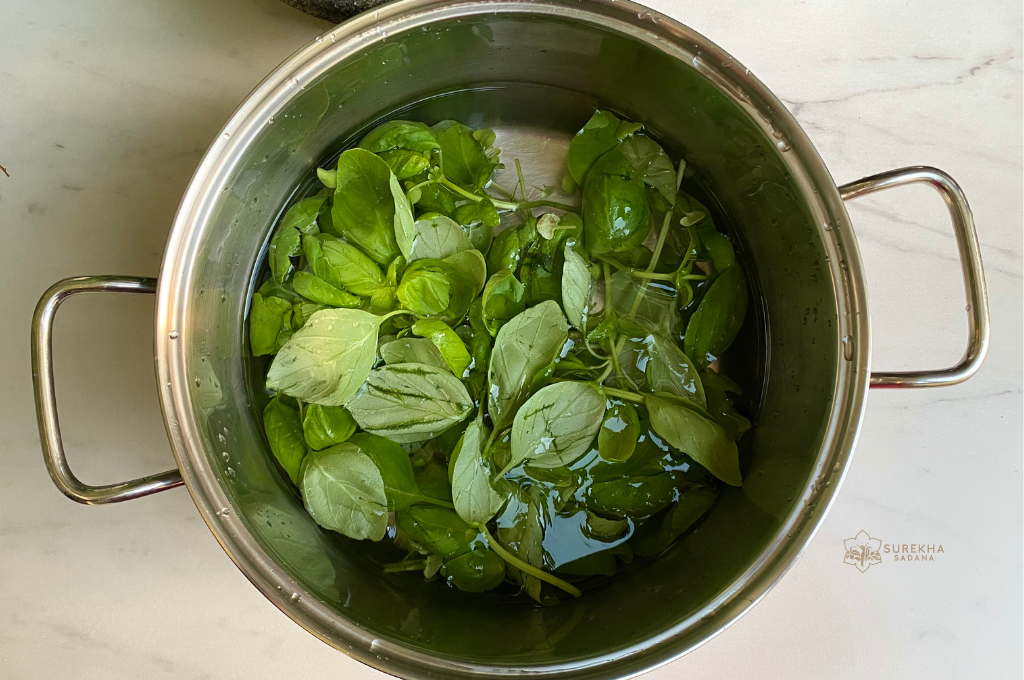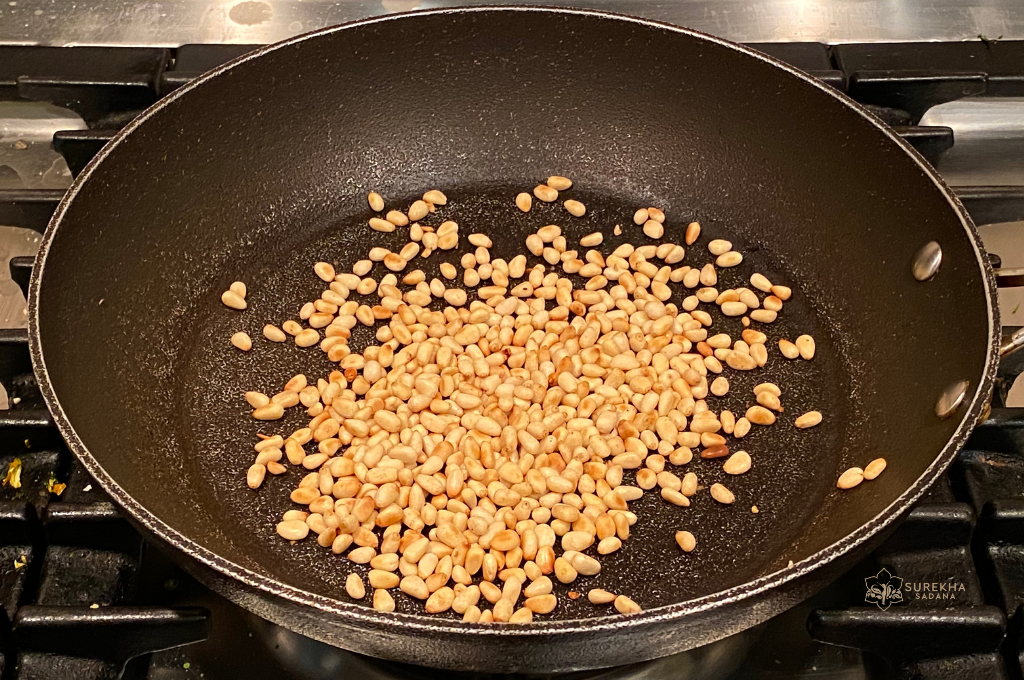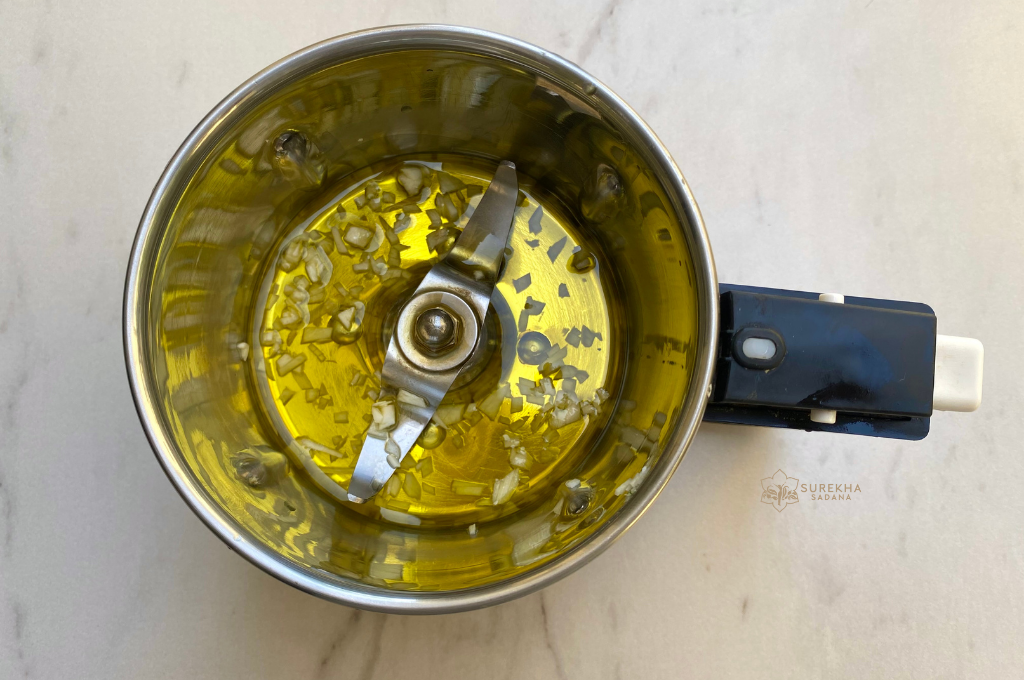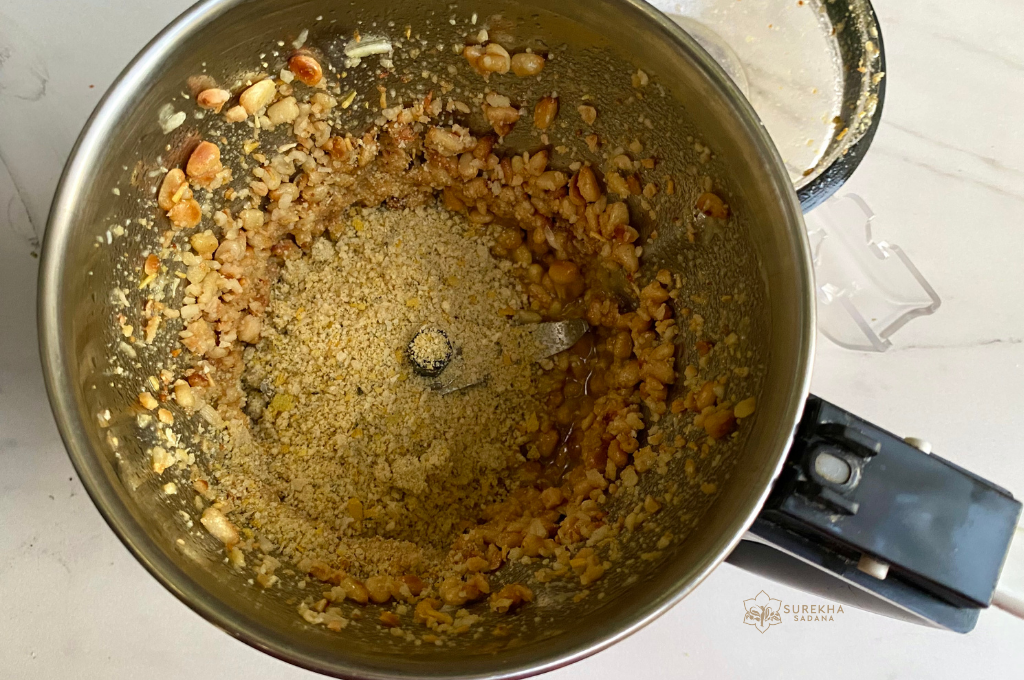 Aromatic Fresh Basil Pesto Sauce
Aromatic Fresh Basil Pesto Sauce
I Love Basil, so I always order a few pots of organic Basil every week.
Super rich pesto is my go-to sauce.
It's one of the easiest things to make –
You can make it in a food processor, any broad blender, or in pestle and mortar.
Ingredients
2

cups/pots

fresh basil leaves, packed

2

Cloves garlic

1/4

cup

Pine Seeds

2-3

tbsp

organic virgin olive oil

Himalayan salt to taste

1/4

cup

Dairy-free parmesan cheese

2-3

tbsp

Water

as required
Instructions
Peel and finely chop the garlic

Whatever greens you're using, be sure to rinse them under cool water(warm water will wilt them)

then thoroughly pat them dry with a clean tea towel

Remove the hard and long stems.

Roast the pine seeds, let them cool down before adding them to the blender.

First, add garlic and olive oil to the bowl of a food processor.

Add parmesan cheese, salt, and little water, pulse.

It will look like a creamy paste.

Add basil leaves, pulse 2-3 times.

Taste & adjust the salt and coarseness.

Refrigerate for up to 1 week.
Notes
*You can substitute half the basil leaves with baby spinach.
*You can substitute pine seeds with chopped walnuts
*If you want to make pesto without the water, then double the olive oil.
Use -
Mix this amazing pesto to make instant Pasta, flat noodles, eat as a dip, stir fry veggies, salad dressing, sandwich spread.
Having a jar of pesto in your fridge is a life savior.
I know I advocate zero oil and lighter eating but a pesto without oil is not possible.
The point of pesto is about plenty of olive oil, nuts, and cheese.
The classic pesto is without any water!
Basil pesto darkens when exposed to air, so to store, cover tightly with plastic wrap.
But when you mix it, it looks brighter again.
It also freezes beautifully.