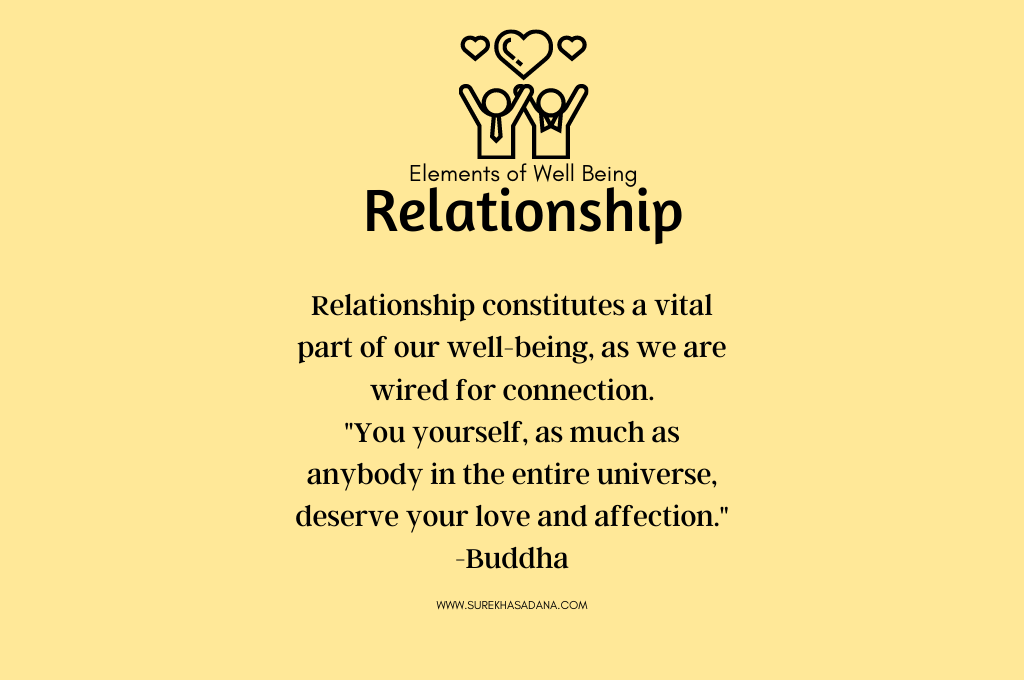 Fifth Element of Wellbeing 'Relationship'
When "I" is replaced by "WE", even illness becomes wellness.
-Anonymous
For every human being, the relationships with himself/herself and others are vital for mental & emotional wellbeing.❤️
In a positive relationship, you feel loved, supported, encouraged physically & emotionally.?
People with good quality friendships handle stress much better; the right friend/ family can help you in difficult times.☀️
They have lower rates of anxiety & depression; they eat well and so live a healthy life.
On the other hand, in toxic relationships, you feel selfish motives & disrespect from the other person.
This results in very unhealthy wellbeing, stress, and mental fog leads to bad food choices.???
Which finally creates health and weight issues.
Let's retrospect and see which is that one toxic relationship, that is stopping you to become the best version of yourself?
Are you putting yourself down?
❤️Do you love yourself?
Your own thoughts like I can't do something right/ I can't wake up early / I am bad in singing & dancing/ I am fat & ugly, can become your worst enemy. ?
On the other hand, if you start loving & accepting yourself, you will see a positive change in yourself.
You can achieve any target with this self-confidence. ?
Do you have good friends & family members to supports you?
What about the relationship with your colleagues and life partner?