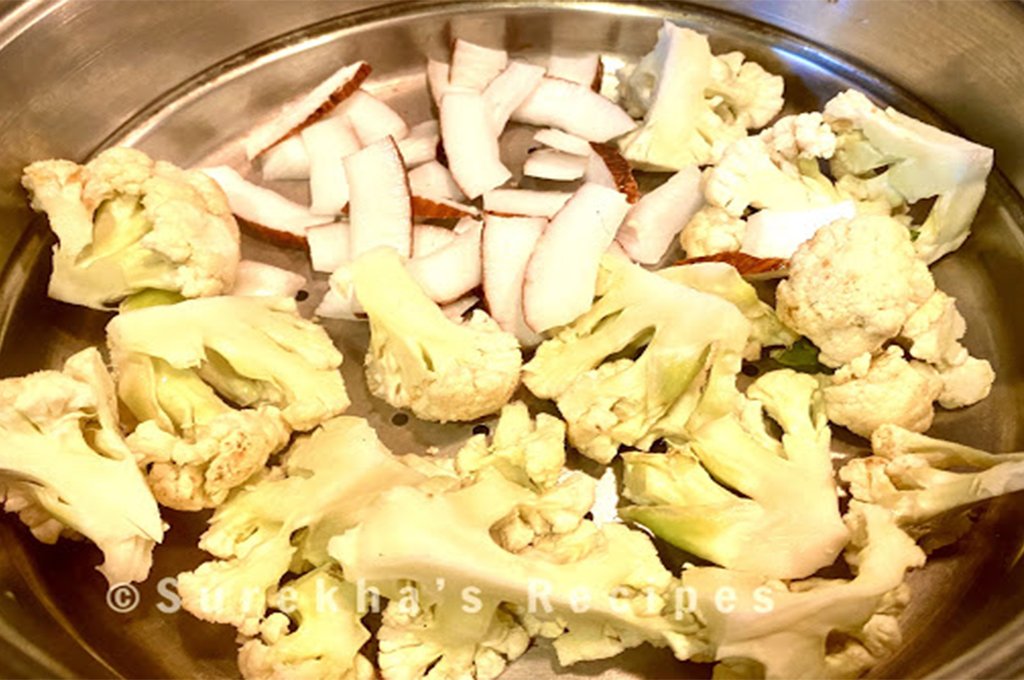 Cheesy, Creamy Cauliflower Soup
Cheesy, Creamy Cauliflower Soup
Cheesy, Creamy cauliflower soup
Ingredients
️Ingredients - 2 soup bowl
1 1/2

140 gm

Cauliflower 

2x2

inch

fresh coconut 

Salt and pepper

Fresh chopped coriander for garnishing
Method
Chop the cauliflower and the coconut.

Steam them for 10 minute

Add the stems to the steamer, use this water for blending.
Blend  the steamed cauliflower and coconut with the water( steamer) till you get the creamy texture.
Pour the blended paste in the heated pan add salt and pepper.
1-2

mins

Cook

Garnish with fresh coriander 
Calories
35 cal

Cauliflower

100 cal 

Coconut