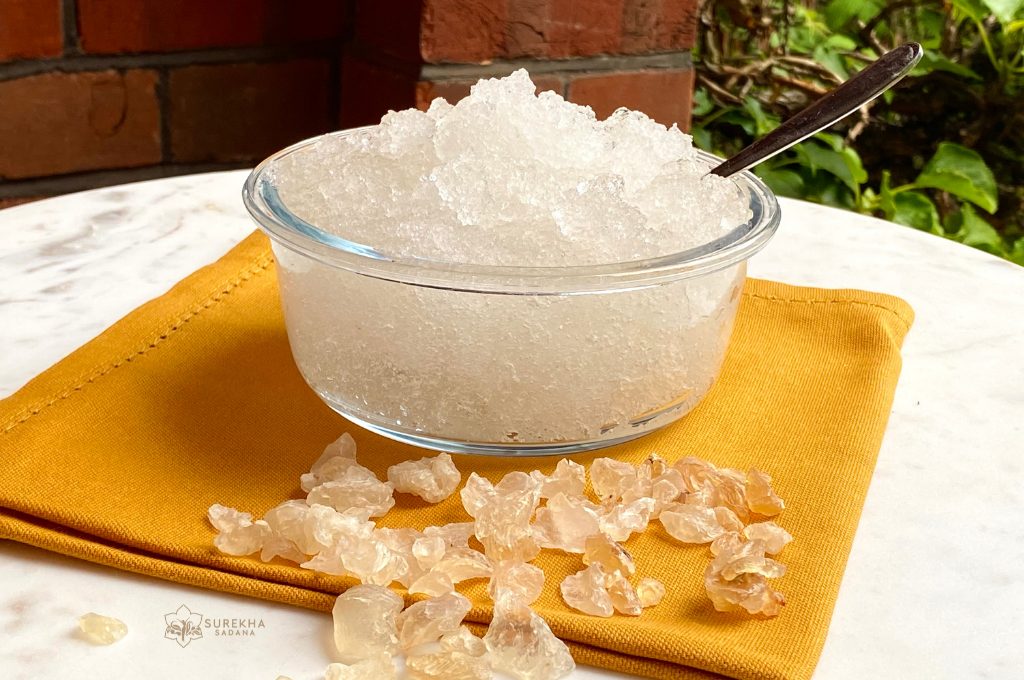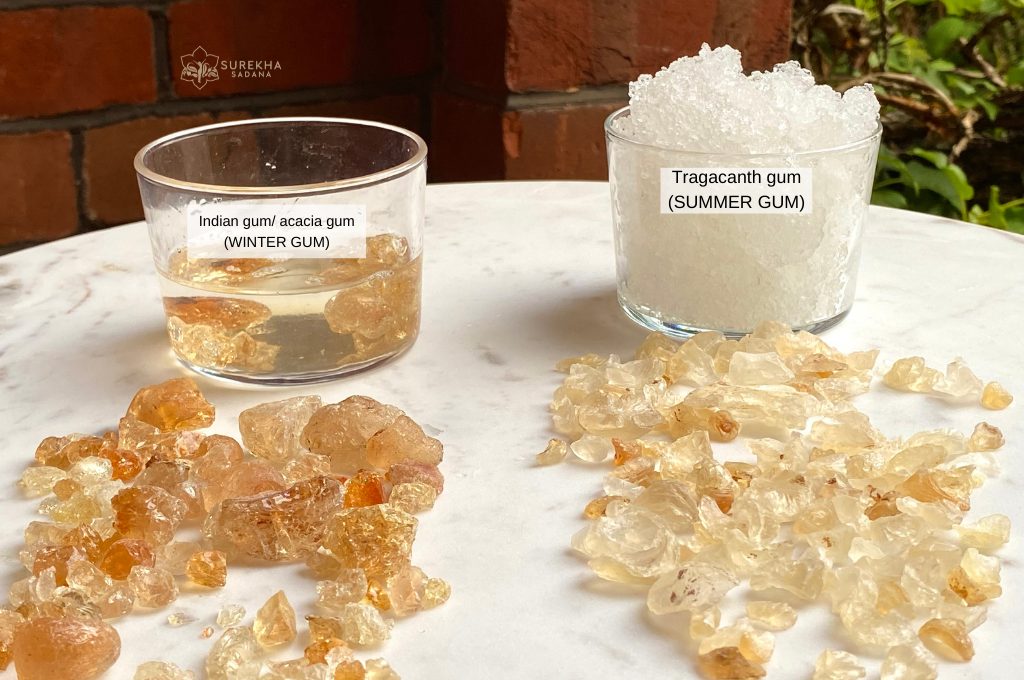 GOND Katira
GOND Katira
(Edible gum/Tragacanth gum/ MAGICAL HERB)️
Instructions
Wash & soak 1/4 cup of gond katira crystals in 3 cups ofdrinking water in a large bowl.

Cover,let it soak the water for the whole night (8-9 hours)

The next day, gond katira increases in volume & becomes jelly-like (crystalclear)

Ifit's too tight, add more water.

Ifthere are any impurities pick them, & throw them.
Notes
BENEFITS:
Cooling agent.
Decreases the temperature of the body.
It can help avert a heat stroke.
Can stop nose-bleeding caused due to extreme heat.
It's Viscous, Odorless, Tasteless, Water-soluble.
You can literally add it into anything to beat the HEAT-
Summer punch/smoothies/ nicecream/sorbet/gelato,
yogurt/coconut water/blend with the milkshakes
/ topping on kulfi/juice/ fresh lime/ water + rose water.
Purgative/ laxative helpful in treating constipation & diarrhea
It also helps overcome/ prevent acidity  & heartburn
Boost your energy, immunity & recovery
An excellent thickening agent
Good for all ages, even for children.
Apply a paste of soaked Gond Katira on mouth ulcers for instant relief.
Great for anti-aging benefits for the skin.
HOW MUCH CAN I EAT EVERY DAY?
2-3tbs is good enough.
*(Please consult your doctor if dealing with any health issues)
STORAGE:
GOOD NEWS! You can refrigerate the soaked gond katira for more than a week.
WARNING:
Drink lots of water/liquid while eating/drinking gond katira; it might CHOCK  THE INTESTINE/ STUCK IN THE THROAT.
Do check for any allergies to gums as it can cause breathing problems.