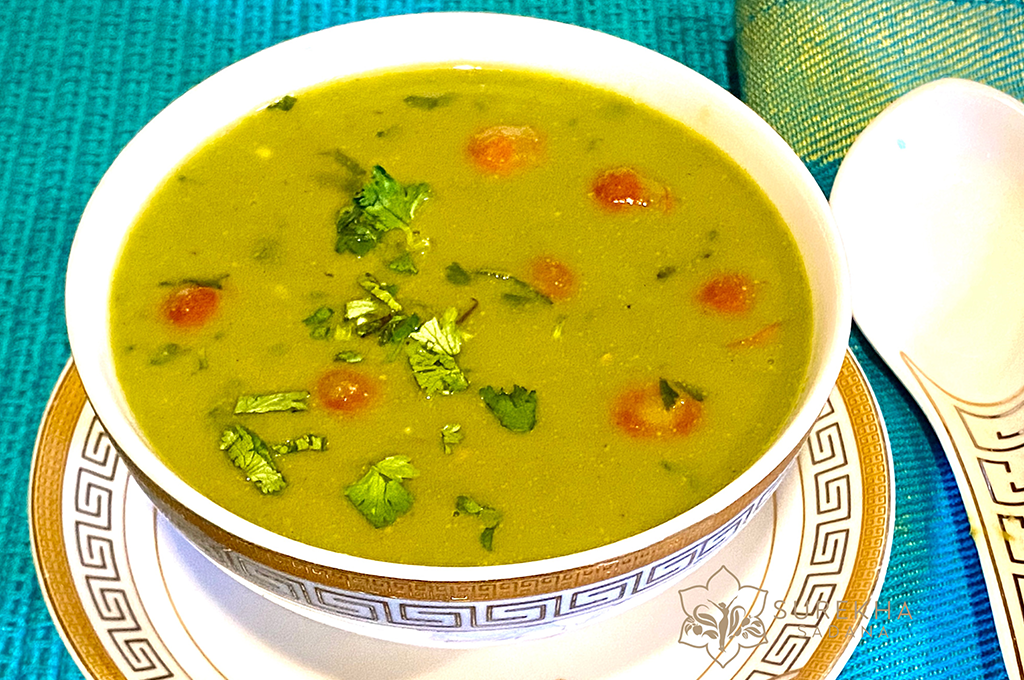 Protein rich mung sprouts soup
Protein rich mung sprouts soup
Protein rich ,  ️High in fiber
Ingredients
Ingredients- 2 soup bowl
1

cup

Mung sprouts

1

cup

Spinach 

1 1/2

Coconut 15gm

1

clove

Garlic 

10

Cherry

Ttomatoes
Garnishing
1

tbsp

Fresh chopped coriander 

Squeeze of lemon before serving
Dry Spices
Salt and pepper as per taste 

1/2

tbsp

Dry roasted cumin powder
️Method 
Slice the coconut, chop all the veggies. 

Steam mung beans, spinach and coconut for 10 minute.
️Add steamed veggies and water from the steamer to the blender.
Blend till you get the creamy liquid.
️Dry roast the fine chopped garlic.
️Pour the blended paste over the roasted garlic, add salt, pepper and roasted cumin powder. 

Cook for 4-5minutes.
 ️Now add cherry tomatoes and cook for 1 more minute.
️Squeeze lemon juice over the ready soup and garnish with fresh coriander. 
Calories - serving -2
1

cup

Mung bean sprouts -30 cal

1

cup

Spinach -7 cal 

1 -1/2

inch

Coconut (15gm)-50 cal

10

Cherry tomatoes( 47 gm)-9 cal