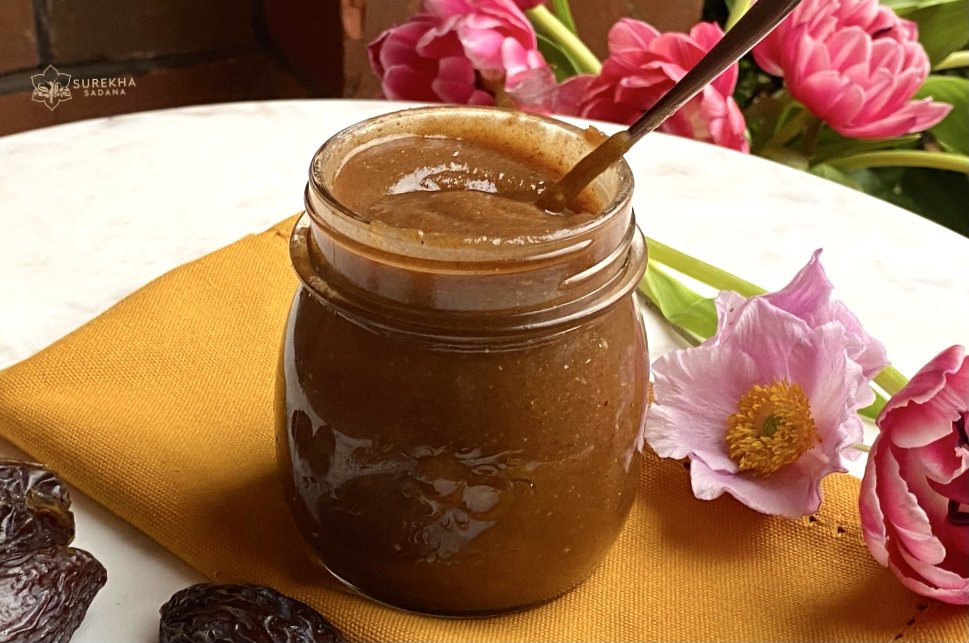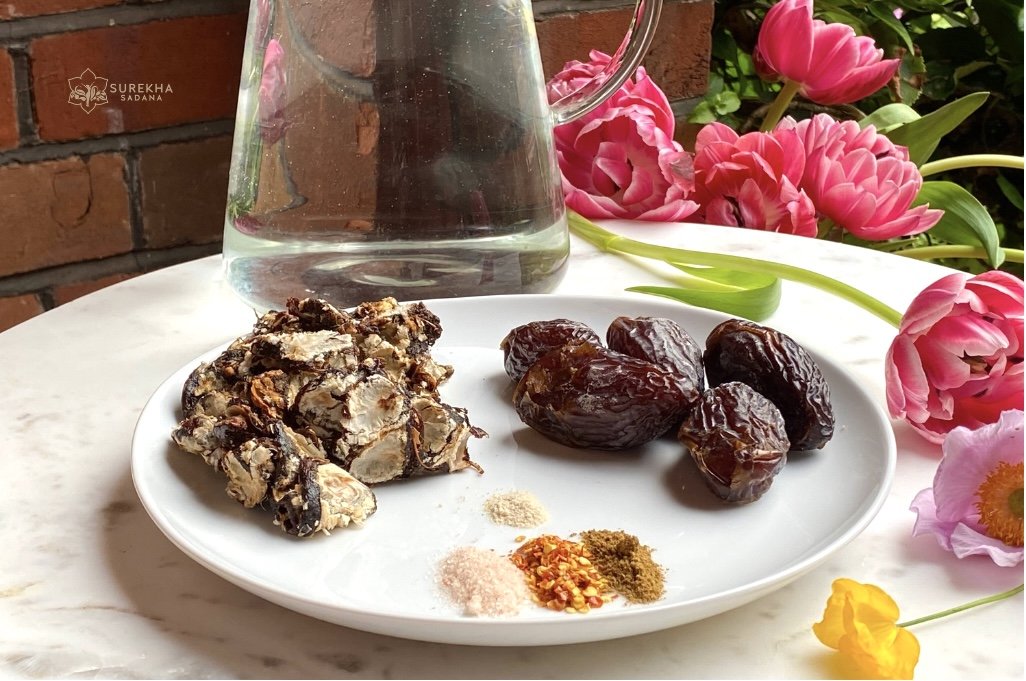 Mouthwatering Sweet & sour Tamarind ( imli) chutney
Mouthwatering Sweet & sour Tamarind ( imli) chutney
Sugar free 
Preservative & chemical free
Rich source of vital Vitamins & Iron
Super easy to make
No cooking 
Ingredients
1/2

cup

Tamarind pulp

4

Soaked

Soaked dates

(more as per taste)

Pinch

of

Hing

( asafoetida)

1/2

tsp

Roasted Cumin powder

Salt & red chilly powder as per taste
Instructions
Wash the tamarind & dates very well.
Soaking 
Soak the tamarind in warm/ room temperature water for 3-4 hrs.

*If you are in a rush, you can soak in the hot water ( 10-15 minutes) 

Overnight soak  the dates in a small amount of fresh water ( 5-6 hours) 
Mash the tamarind with the help of a fork/fingers, separate the pulp from fiber & seeds.
Strain it to extract the pulp.
Blending
In a mixer/ blender, add tamarind pulp, dates &  dry ingredients.

Add little water, blend till you get a smooth, creamy & thick consistency paste.  
Taste it and adjust the salt & sweetness. 
Notes
I keep it thick & add water when I use it for the dressing ( if I feel the need) 
Keep thick if you are eating as a dip. 
Store it in a glass container, keep the lid bit open/ loose; this will help in keeping it fresh longer. 
It has a long shelf life- a month or more, if you keep it refrigerated. 
Enjoy it with fritters,  samosa, sandwiches, Dahi vada, add in the chat, eat as it is