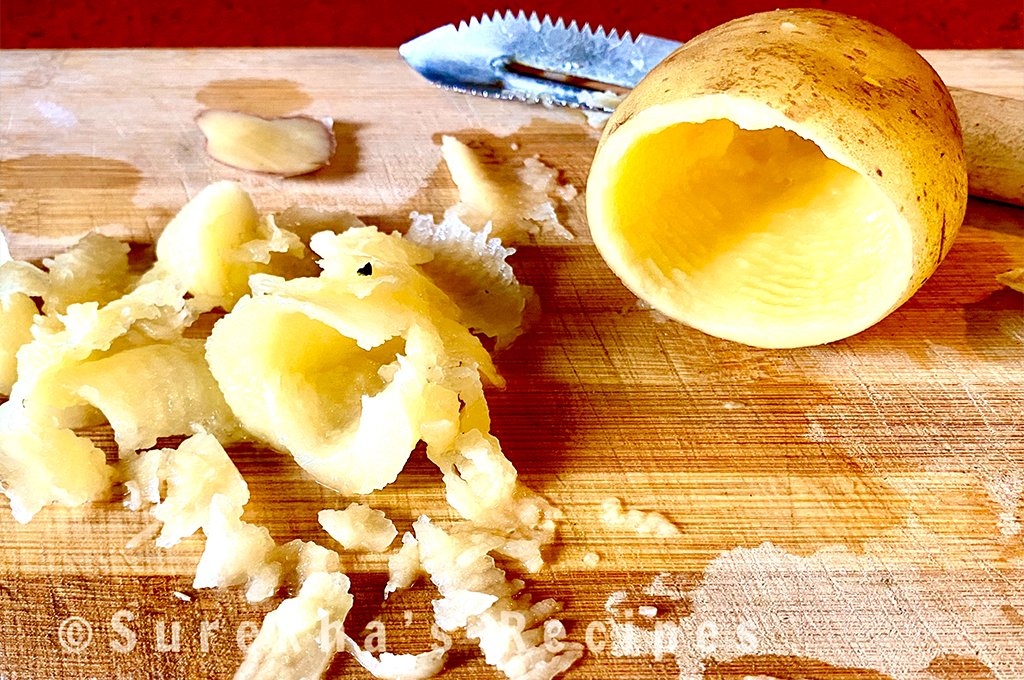 Mouthwatering Roasted stuffed potatoes
Mouthwatering Roasted stuffed potatoes
Top up with gravy and sour cream 
Ingredients
Stuffing
Scooped out potato steamed 

2

tbsp

Pumpkin steamed & mashed 

1

tbsp

Fresh Coconut fine grated 

1/2

tbsp

Ginger 

1/2

Green chilly

1

tbsp

Coriander chopped 

Salt and red chilly powder 

Slice of tomato ( lid)
Method 
Scoop out the potato carefully.

Steam the outer cover and inside of potato, it for 4-5 minutes to soften it.
️ Preparation for stuffing 
Cook ginger for a minutes add all the ingredients and mix well. 

Keep it aside and let it cool down. 

️Rub bit of coconut butter outside of the potato. 

Now fill the stuffing carefully in the potato and add a slice of tomato at the top. 
Enjoy with gravy and sour cream
Gravy 
3

Tomatoes 

3

Soaked almonds 

Ginger, chilly and coriander 

Salt, red chilly powder 

Fresh coriander 
Method 
Steam the tomatoes  

Blend the steamed tomatoes & almonds till you get the purée. 

Dry roast ginger and add chilly and chopped coriander, cook for a while.

Pour the purée over it.

Cook for 5 minute until water reduced. 
️Sour cream 
8

Soaked Cashew 

1

tbsp

Fresh chopped Coriander 

1/2

tbsp

Dry basil 

1/2

tbsp

Dry oregano 

1/2

Lemon juice 

Salt as per taste 
Method 
Blend the cashew with water,  pour in a small bowl and mix all the above herbs, lemon juice and salt. 

Pour over the potato and enjoy!