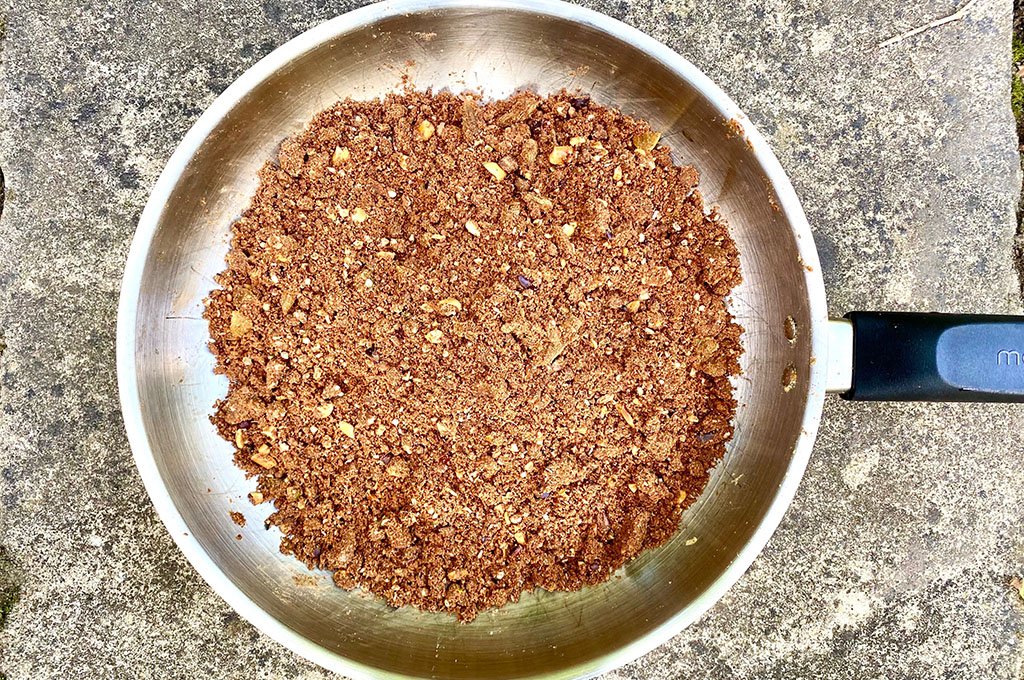 Home made Protein powder balls
Home made Protein powder balls
Kids love them️, Adult love them , Ideal form for their tiffin and sport kit 
Ingredients
1 and 1/2

cup

home made protein powder

2

tbsp

coconut butter

1-2

tbsp

cacao powder (as per taste)

1

tbsp

cacao nibs (as per taste)

2

tbsp

roasted/dehydrated peanuts crushed 

1

pinch

of Himalayan salt 

1

pinch

cardamom powder

1

tbsp

raisins or more

4

pc

Soaked dates or as per taste 

(All the ingredients are tentative and you can tweak as per your taste)
Instructions
In a deep bowl add all the dry ingredients and coconut butter.

Deseed the fresh/soaked dates add them to the mixture.

Mix all the things really well and makes balls with your hands.

Enjoy post workout or with evening tea as an energy booster snack.
Notes
If you want long shelf life then please use RAW DATES WITHOUT SOAKING THEM. They last for months.

If its summer seasons, they MUST USE DATES AFTER SOAKING THEM as they are heat-generating food and can increase heat in the body.

In winter months, you can add dates WITHOUT SOAKING THEM.

Just deseed them and mash them.

If you are eating them within 3-4 days then SOAKED DATES are good.