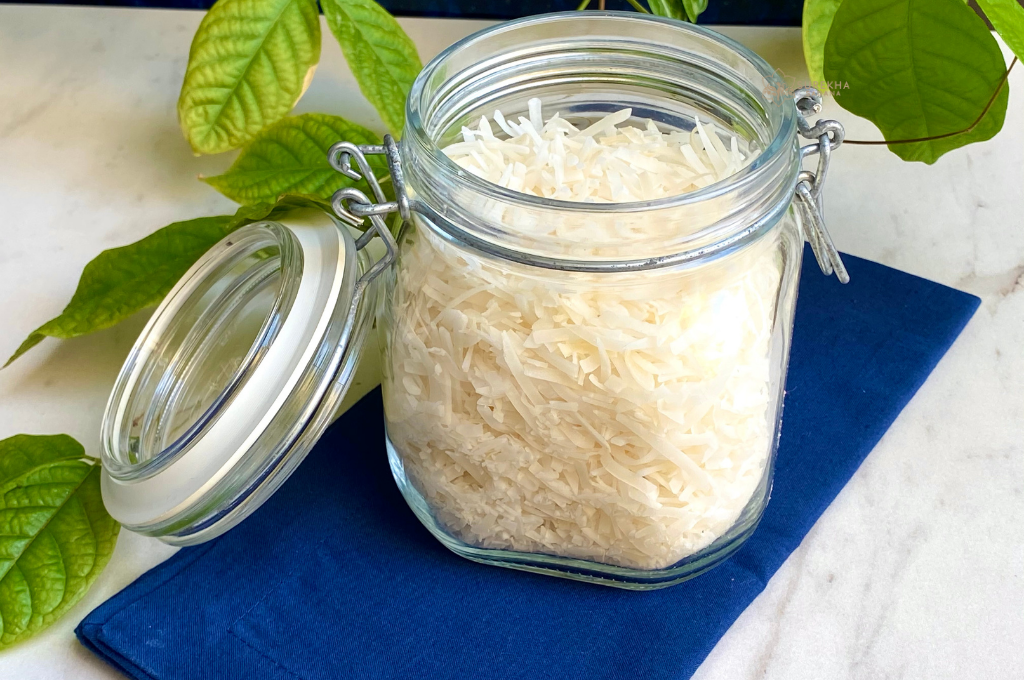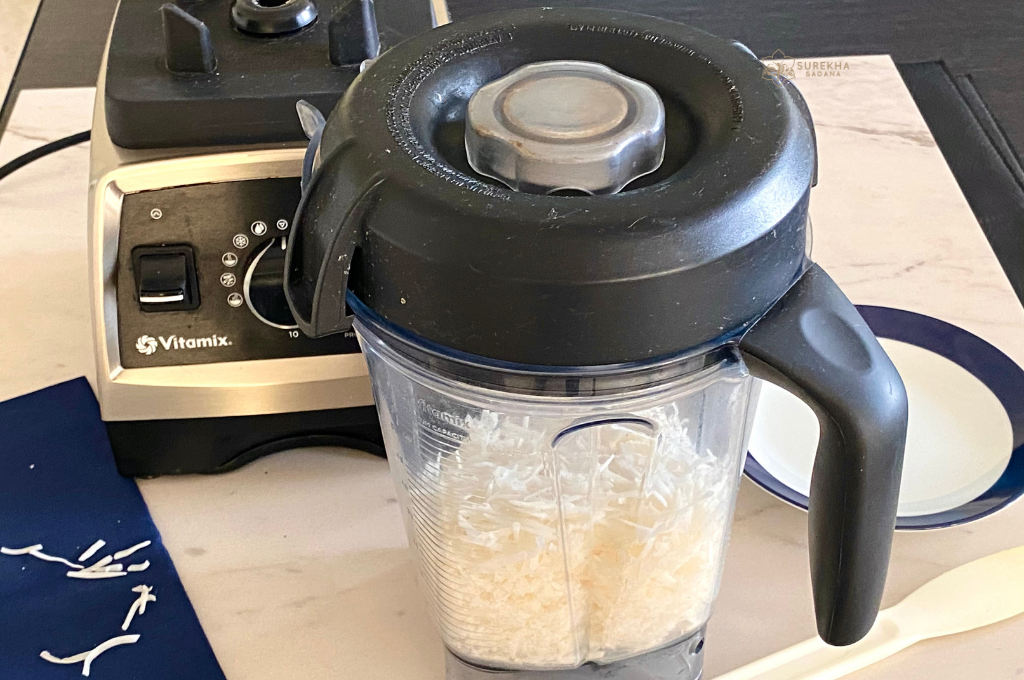 Divine coconut butter
Divine coconut butter
Super smooth & Creamy️
Zero cholesterol️  
Easy to make and affordable️  
Glutenfree️ 
Nut free & dairy free fat️ 
Eat directly/ add in your veggies/bake with it/ make ladoo/ chocolate balls/muffins etc.
Ingredients
1

Organic Desiccated Coconut

(thin/thick/fine ) Take good quality coconut if using non- organic.
Instructions
Add 200gm of desiccated coconut to the powerful food processor/mixer/grinder.

Start processing the coconut, stop the machine after every 30-40 second, start again.

After 3-4 minutes it will start to process down and look a little sparse.

Keep on processing , it will change into clumps, again stop the machine after 30-40 minutes.

Scrape down the sides when needed.

It will take around 7-10 minutes in total to get to the liquid consistency.(Depending upon the power on the machine)
Notes
Store it in an airtight jar at room temperature.
It will remain fresh for 2-3 weeks.
Fresh is the best!
It tends to harden unless your room temperature is very very hot.
To make it soft again, stand the jar in a bowl of hot water to melt it.
Stir it very well and it will be as good as freshly made butter.