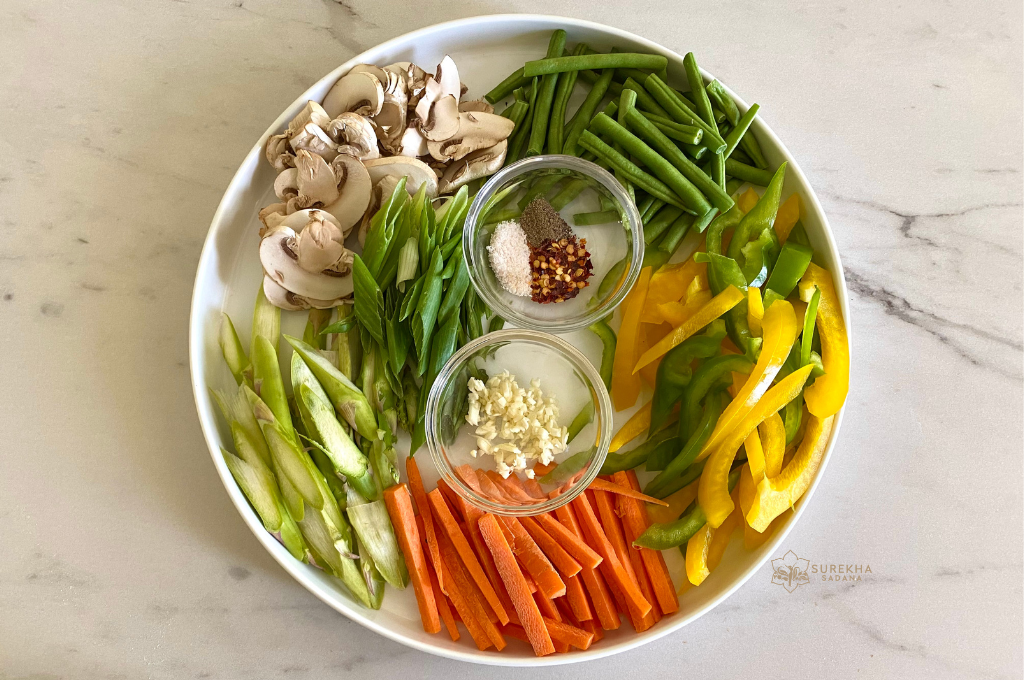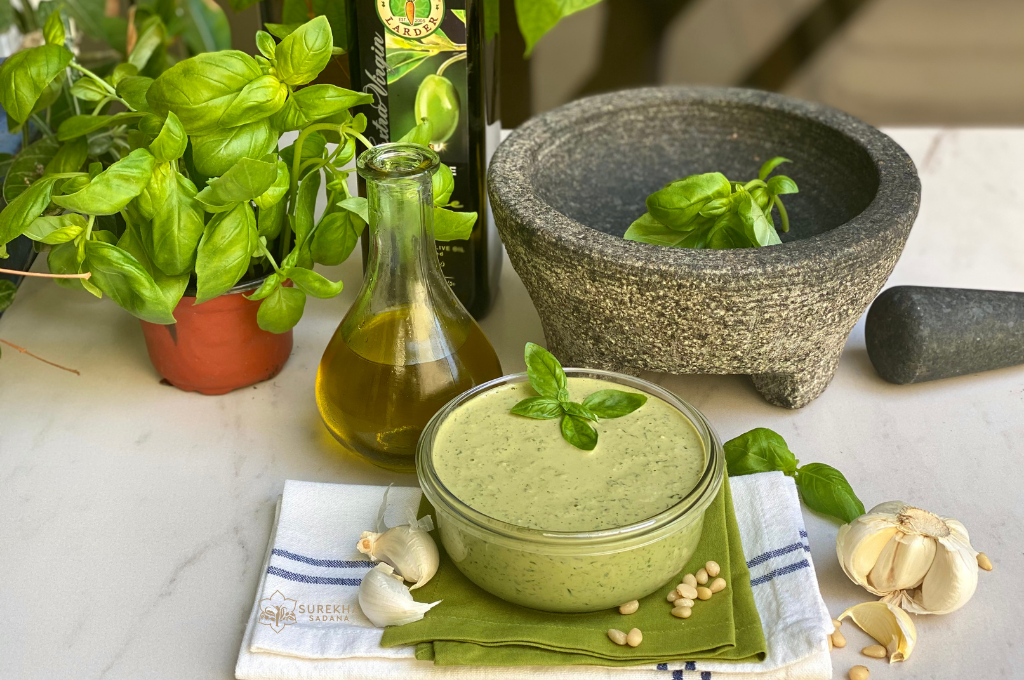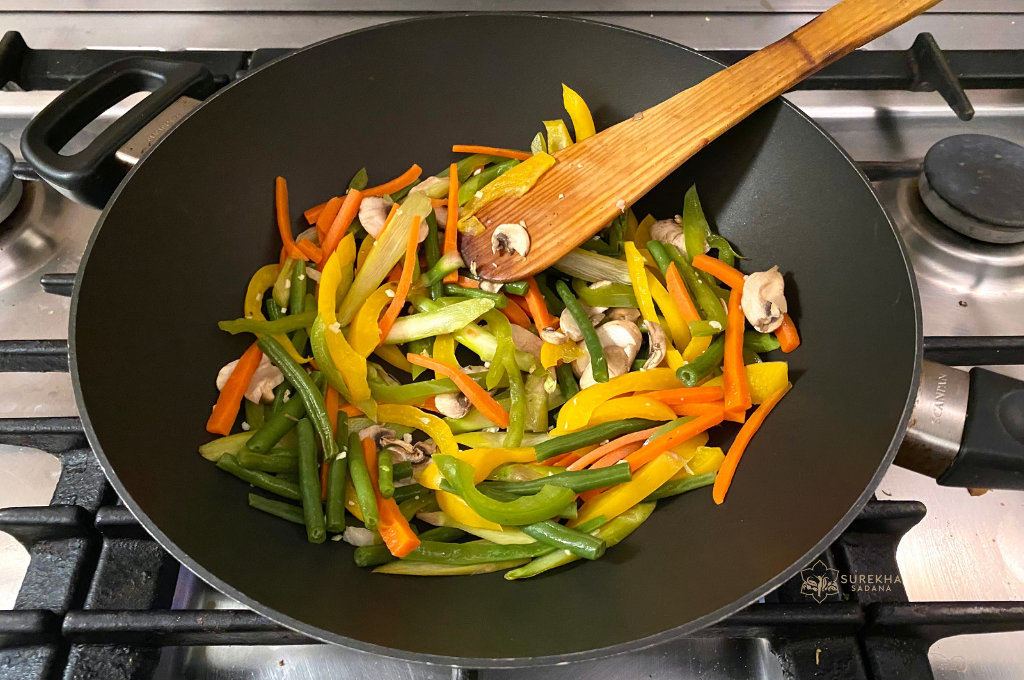 Delicious Flat Pasta Noodles(pesto sauce)
Delicious Flat Pasta Noodles(Fettuccine) with pesto sauce
Dairy-free & Oil-free
With whole ingredients
Ingredients
1

cup

whole wheat flour

Water to make a firm dough

2-3

tbsp

flour

for dusting
Vegetables
1

cup

carrot 

with skin

1/2

cup

french beans

1/2

cup

fresh mushroom

1

cup

mixed bell pepper

1/4

cup

asparagus

1/4

cup

spring onion

1

clove

garlic

1

tbsp

celery

1/4

cup

water
Sauce
1 /2 

cup

pesto sauce

or as per your taste ( recipe of the sauce in the ( PASTA Recipes ) highlight/slide down 6 posts /my website)
Garnishing
5-7 

Cherry tomatoes halves

Dairy-free Parmesan cheese 

(highlights pasta recipes)

Fresh basil leaves
Instructions
Method
Finger-cut all the veggies.

Finely chop garlic and celery.

Prepare pesto sauce as per the instructions; keep it aside.

Preparing Flat Noodles from scratch
Dough:
Mix flour with adequate water in a medium mixing bowl. Combine well.

Turn out the dough onto a floured surface, knead until elastic & smooth.

Place the ready dough ball into a clean, covered bowl, rest for 15-20 minutes.
Noodles
Set up your pasta machine, clamping it to a table or the countertop.

Turn the dial to the widest setting start.

Flatten the dough into a rectangle shape. 

Starting with one of the shorter sides of the rectangle, feed it through the rollers.

When you've folded & rolled the piece of dough 2-3 times, then begin rolling it thinner by turning the dial to the next narrowest setting.

Roll the pasta through the machine.

Once your dough sheet is ready to go, sprinkle it with flour once more. 

Then connect the cutter attachment to your pasta maker. 

Feed the sheet through the attachment to create your desired shape of pasta.

You can make the sheet with your hands by flattening the pasta dough with a rolling pin on your kitchen counter & then cut with the cookie cutter or scissors into long thin noodles.

Dry roast the garlic & celery, add all the veggies, mix well, cook for 2-3 minutes.

Add water & pesto sauce, mix well. Cook for 2-3 more minutes.

Sprinkle salt, spices. Now add noodles to it, mix softly. Cook for 3-4 minutes.