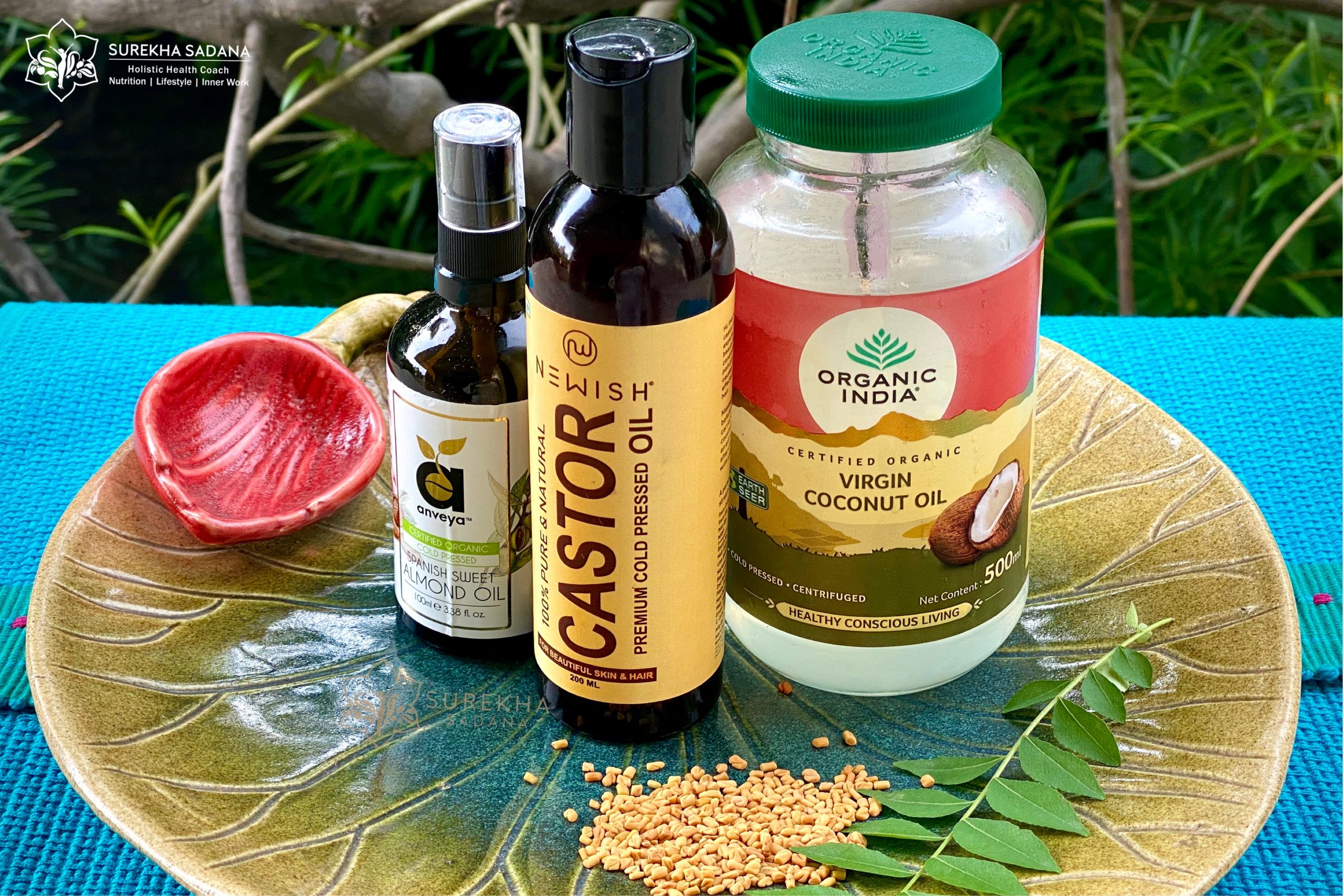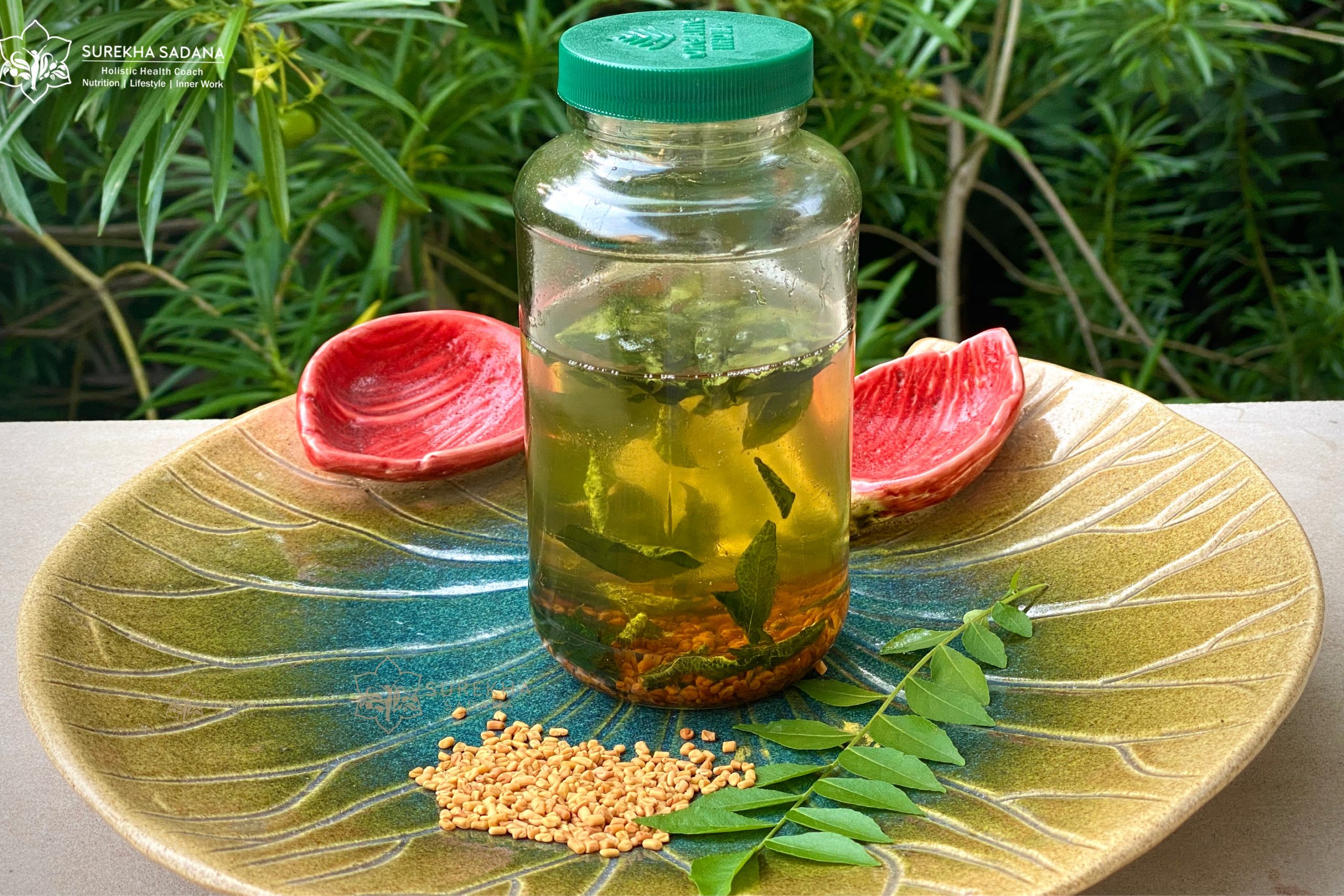 Coconut oil with infused herbs
COCONUT OIL WITH INFUSED HERBS
Ingredients
1/5

cup

organic coconut oil

1/5

cup

organic castor oil

1/5

cup

organic almond oil

10-12

curry leaves

1

tbsp

methi dana ( fenugreek seeds)
Instructions
Wash the curry leaves and dry them to remove any traces of water.

Heat the coconut oil in a double boiler, add curry leaves and fenugreek seeds to it. Heat for 10 minutes. Turn off the heat and let the oil cool down completely.

Mix both the oils in this ready coconut oil mixture, mix well. Pour this mixture in a glass/ steel bottle.
Notes
How to use this oil?
Twice a week.
Take a small amount (1tsp)of oil and massage gently into the scalp.
Optional you can apply on the hair length as well.
Wash off with herbal shampoo after 15 minutes to 1 hour.
Benefits?
Improves hair growth.
Reduce premature graying.
Shiny and strong hair.
Reduces hair fall.
Tips to prevent hair fall
Add Methi dana( fenugreek seeds) to your diet.
Sprouts/soak them or add into curries
Add a pinch of nutmeg powder in your soups/ gravies.
Halim /watercress/Aliv seeds contain a very good amount of folic acid. Soak 1/4cup of Halim seeds in 2cups of water, let them expand and swell up.  Store in the fridge, in an open glass container.  They will remain fresh for a week.
Scoop 1tbs of the seeds and mix in water, add 1tsp lemon juice and drink every day.