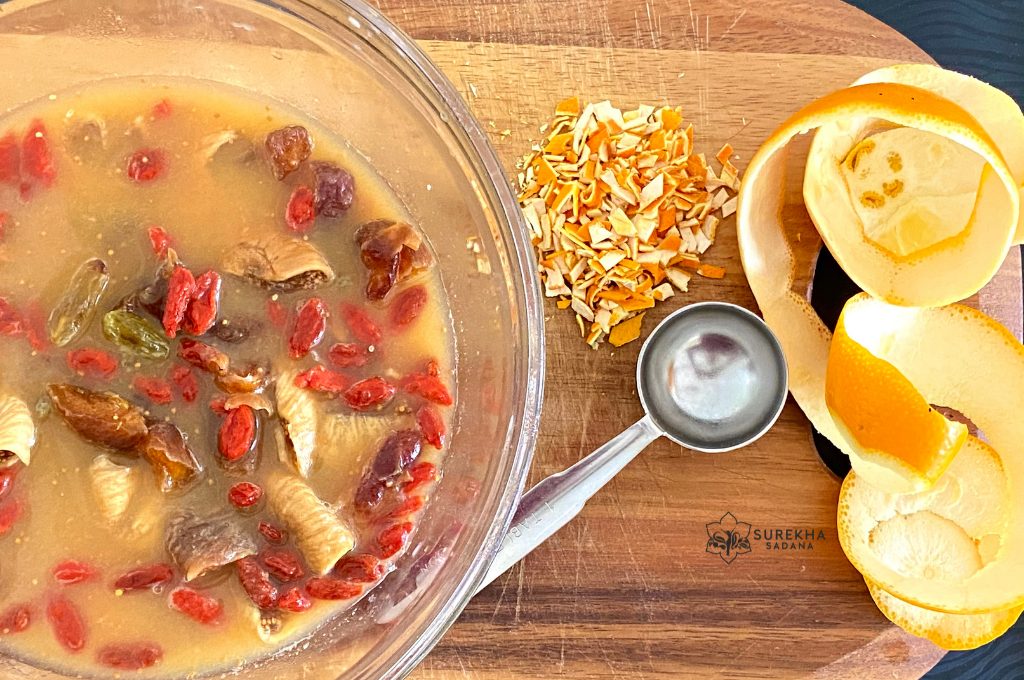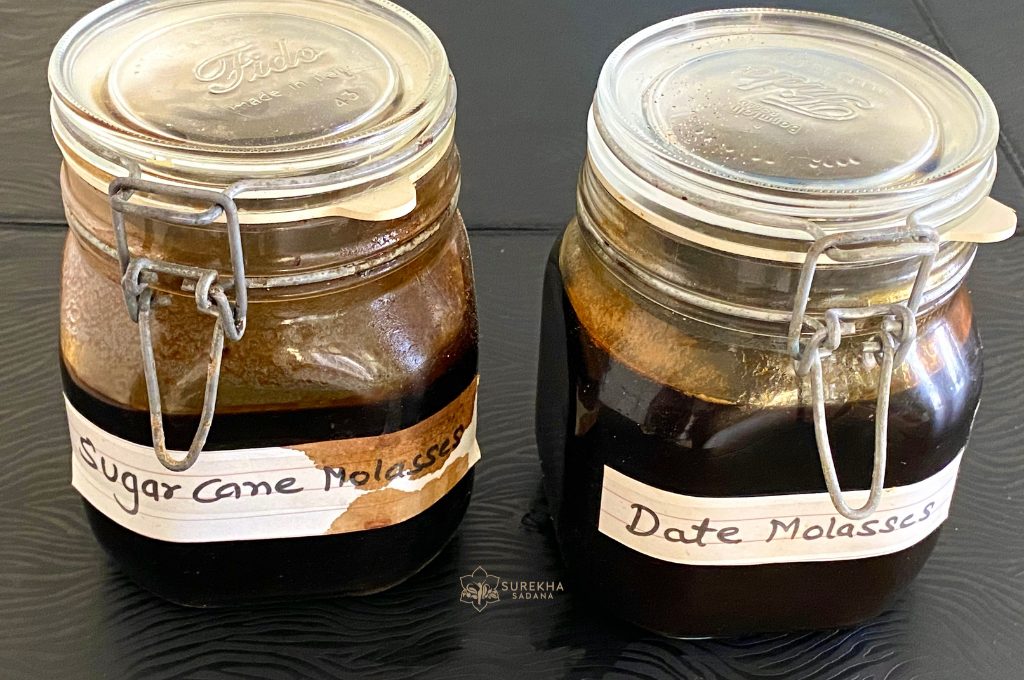 Christmas special plum cake
Christmas special plum cake
Dairy-free
Sugar-free
Homemade
Ingredients
Dry  Ingredients
1/2

Cup

Khapli (Emmer)

wheat flour /whole-wheat flour/millet flour

2

tsp

baking powder/ 1+1 baking soda & powder  

2

tbs

flaxseed powder  

1/2

Cup

aggery +  dates

1/2

Cup

desiccated coconut  powder
Spices
1/2

tsp

 ginger powder

1/4

tsp

Himalayan salt

1/4

tsp

each of cinnamon, clove, nutmeg powders
Wet Ingredients
1/3

Cup

coconut butter

(Use 1/2 cup mashed banana or pumpkin puree for butter free version) 

1.5

Cup

coconut/nut  milk

2

tbs

dark Molasses

(optional)

1

tbs

Apple cider vinegar +1/2tsp rum extract

(optional)
Fruits and Nuts
1.5

Cup

chopped dried fruit & nuts

A mix of golden and dark raisins, dates, figs, cherries cranberries, walnuts, pecans, almonds  & cashews.

1-2

tbs

orange zest

1

Cup

orange juice/grape juice /apple juice /half juice +half rum to soak/ soak in the wine for at least 3-10 days

Never soak nuts in the juice /wine ( only dried fruits)
Instructions
Method
*Soak chopped dried fruits in juice/combination of juice & liquor/wine, overnight in the fridge (few days/weeks) at least 5-6 hrs. 

Preheated the oven at 180C -200 C
Mixing
In a bowl, mix all the dry ingredients & spices.

In another bowl, mix in all the wet ingredients & the soaked fruits. Add in nuts too.

Add the wet ingredients to the dry and mix till everything looks combined.
Baking
Bake for 40 minutes, then lower the heat to 170-75 C and bake for another 10-20 minutes.
Notes
Take a "toothpick test."
Stick a skewer/ toothpick into the middle of the cake and if it comes out clean, the cake is done.
Cool completely before slicing. 
Tastes best the next day 
Please avoid Molasses and Jaggery if you are reversing any chronic disease.