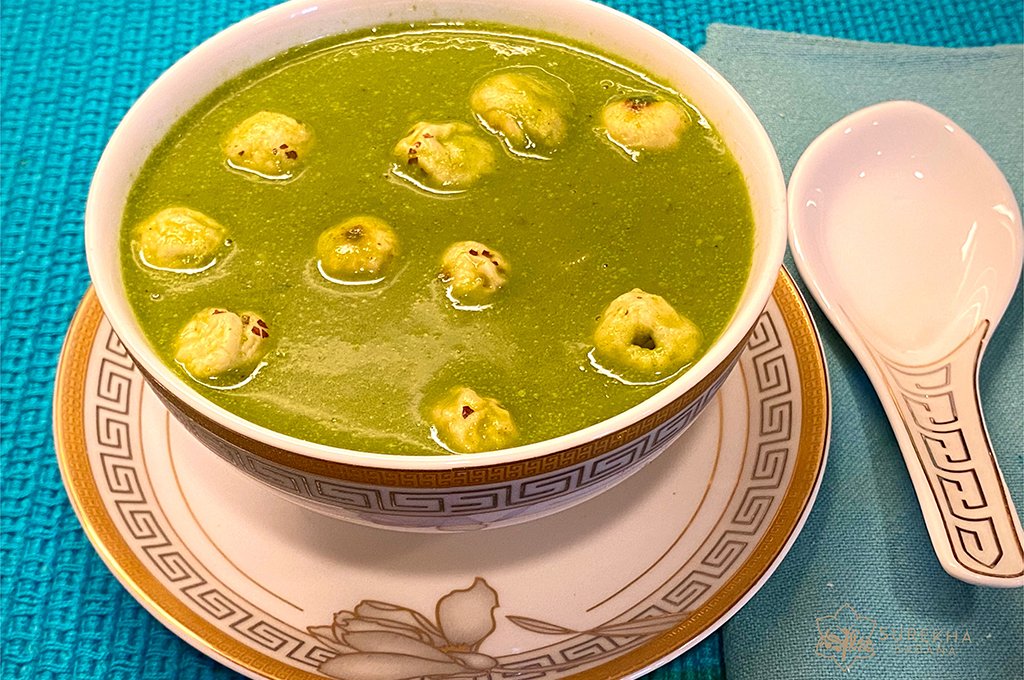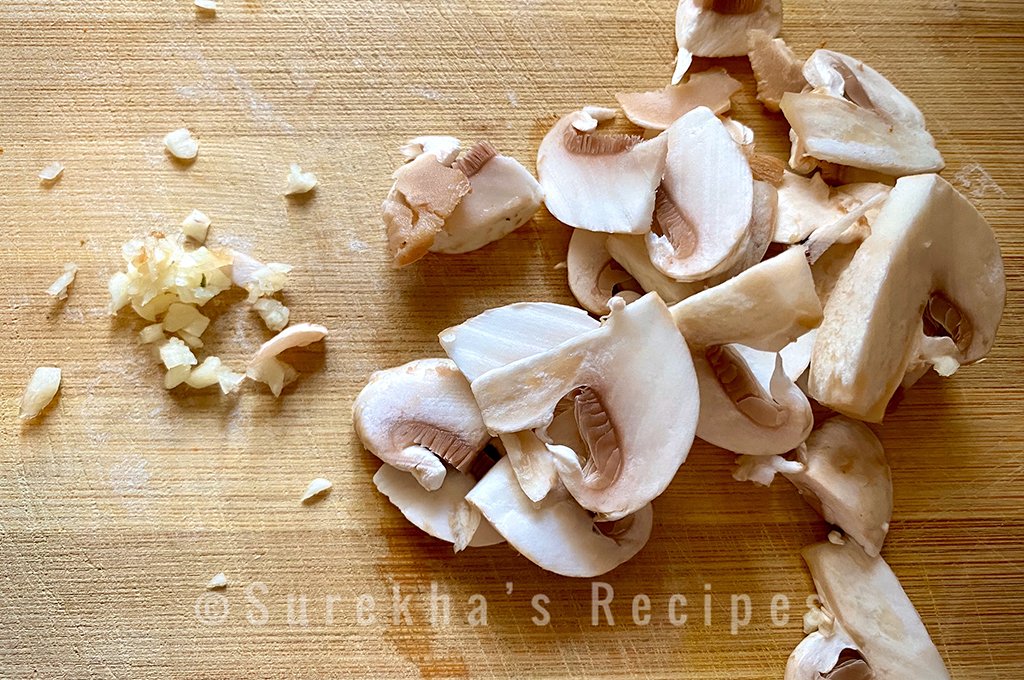 Aromatic Spinach almond soup
Aromatic Spinach almond soup
Dairy free ️, Oil free ,  ️Iron rich 
Ingredients
️Ingredients (2 person) 
1

cup

Spinach

8-9

soaked

Almonds

1

clove

Garlic 

2

large

mushroom

10-12

soaked

lotus seeds (fox nut/ makhana)

Salt and pepper 
Garnishing 
Fresh chopped coriander optional 
Preparation 
Wash the spinach and mushroom.

Slice the mushroom

Or if you are using lotus seeds then soak them in water for 10 minutes.

Fine chop/crush the garlic.

Chop the coriander 
Cooking 
Steam the spinach and almond for 5 minutes. 

Add them in the blender with water from the steamer. 

Blend till you get the smooth creamy paste. 
️In a heated pan dry roast the chopped garlic, add the mushroom cook for 4-5 minutes. 
Now pour the blended purée over it cook for 4-5 minutes. 

Garnish with coriander. 
️If you are adding lotus seeds then take them out from the water and squeeze softly. 
Throw them in ready soup and cook for 1 minutes.
Calories 
1 cup spinach -7 calories

9 almonds -70 calories 

10 lotus seeds/fox nut -1 calorie

Total =80 calories approx
If you are using mushroom   
2 large mushroom - 10 calorie